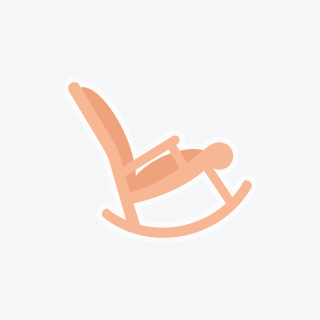 Joanne H
My Name is Joanne, and it is a simple story how It came about that my career changed over into...
3510/month
Want to connect with Joanne?
Elder care in
My Name is Joanne, and it is a simple story how It came about that my career changed over into the Caring Sector. I came across a caring vacancy close to where I live in England and decided to apply. After being selected for the position, caring qualities that I did not even know I had really came to light. During this time, I realised that for me, caring comes naturally, without any effort." Prior to joining Helping Hands where I am currently employed, I worked as a home visiting Carer in the community. Recently, working in the field of home care, I conducted visits to people's homes during shifts at various times of day. In morning, lunchtime and evening calls, I responded to my customers' individual needs, helping them to retain independence. During shifts, I was responsible for assisting customers with personal care, medication administration, continence care, household tasks, the preparation of meals, and shopping. As well as working in private homes, I have also worked as a professional Carer in a residential setting. Here, three housing establishments were occupied by 3-4 younger adults between the ages of 18 and 40. During my professional career in the care sector, I have worked closely with people living with Dementia. I understand the importance of adopting a person-centred approach when caring for those living with Dementia and all other conditions. I believe "Empathy and understanding are of utmost importance. My Experience in various areas of care, includes child care. Working in a nursery, I was responsible for the care and personal development of babies and toddlers whose parents had social behavioural difficulties. After leaving school, I initially worked as a Secretary in a freight company, dealing with import and export shipping procedures. I would describe my personality as : positive attitude and a good sense of humour. I enjoy meeting people from other parts of the world, learning, listening and increasing my general knowledge and friends list!" My family, who I love dearly, originate from England. I moved to Zimbabwe when I was a child, and I have since visited several different countries, including Australia, France and Canada. My sister is a citizen of Canada and resides in Kamloops of which I have visited and very much enjoy. I pride myself on my time-keeping and sensitivity. I am very responsive to the feelings of others, and as such, will make a very empathetic and compassionate carer for you. CARE EMPLOYMENT HISTORY EMPLOYER: HELPING HANDS CARE AGENCY (UK) March '14 - PRESENT JOB TITLE: LIVE-IN CARER KEY RESPONSIBLITIES: I am presently a Live-In full-time Carer for a gentleman of 76 years of age in the UK, who was diagnosed with Alzheimer's in 2004. My client has a very poor short term memory causing confusion and on regular occasions, anxiety attacks. I support, encourage and assist my client with his daily routines, taking into consideration his emotional and health conditions whilst also considering the wishes of his family members. Daily duties include general household work, cleaning, clothes washing, personal hygiene care, medication, social activities, meal preparations, grocery shopping, driving client to the doctor and other medical appointments, ensuring the overall safety and wellbeing of my client and his environment whilst still maintaining a feeling of independence. Encouraging exercise, engaging in friendly conversation and offering support. I also liaise with various family members, on a regular basis and report any changes in behavior, concerns or issues. EMPLOYER: SELECT CARE SERVICES (UK) March '13 – March '14 JOB TITLE: FULL-TIME LIVE-OUT CARER KEY RESPONSIBILITIES: My role in this position was to visit various regular clients at their home on a daily basis within a strict timetable. Most of my clients had Dementia or Alzheimer's. Some of my key duties where to prompt correct medication, administer eye drops and other ointments, applying prescribed creams to infected areas, noting any changes in the clients behavior or health. Keeping family members and health officials updated on any concerns. Responsible for ordering and collecting medications from the pharmacy. ? Morning Shift duties included: Assisting my clients out of bed. Encouraging and assisting in bathing, brushing hair, oral hygiene and shaving. I performed basic manicures and pedicures. Changed bedding, assisted client in changing into appropriate clothing to suit the weather and or outings. Assisting to stair lift, and into dining room using a walking frame. Assisted in serving breakfast, encouraging eating and prompting medication when necessary. Assisting into lounge where the client would settle down, socialize, read, watch TV, etc. until lunch. Lunch and Tea duties included: Encouraging a conversation, making sandwiches or heating a pre packed meal. Assisting and encourage eating. Washing and cleaning up lunch. Night Shift duties included: Encouraging conversation, prompting the interest and memories of clients. Helping change into night wear and placing night pads where appropriate. Attaching a Conven bag / Condom catheter when necessary. Assisting clients into bed and making sure the house was safe and secure upon my departure EMPLOYER: HAVANT COUNTY COUNCIL CARE HOME (UK) --... JOB TITLE: FULL-TIME LIVE-OUT CARER KEY RESPONSIBILITIES: My role in this position was to supervise residents of care home with various health & social difficulties and disabilities. Ages ranged between 20 and 60 years old. ? Daily duties included: Assisted and encouraged with general daily personal hygiene routines including, bathing, brushing hair, teeth and shaving and clothing. Encouraging clients to clean and tidy their surroundings and rooms. ? Provided help with drawing up shopping lists for breakfasts, lunches, dinners and snacks, helping the clients to take into consideration the nutritional value and any allergies they may have. Escorted and provided confidence to each person on their shopping trips. ? Helped the residents to decide on choosing afternoon activities and outings, encouraged exercise, helped clients to work out what they would need to pack for their outing and assisted in budgeting their finances for the outing. ? During sleep over shifts, I would be responsible for making sure that all was locked up and that each resident was safe within their quarters EMPLOYER: BEANSTALK PRESCHOOL AND NURSERY (UK) 2012 JOB TITLE: TEMPORARY ASSISTANT CARER KEY RESPONSIBILITIES: My role in this temporary position was to help and assist with the care of children aged between 1 and 6 years under the supervision of a qualified nursery carer. ? Daily duties included: Assisted nursery staff with play-time, outdoor activities, changing and feeding. Helping with cleaning, clearing and some meal preparations. Assisting with eating, story-time, keeping watch to make sure the children are safe and encouraging learning with the older children.
---
Availability
Want to connect with Joanne?
---
Services
Responsibilities include:
Administer medication
Meal preparation
---
Similar Profiles Nearby
Near





Want to connect with Joanne?
Similar Profiles Nearby
Near