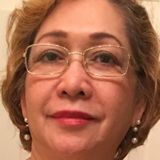 Lily P
Reasons to Hire Me
Hard working with an excellent experience & trustworthy.
Elder Care in Toronto, Ontario
I'm Lilly G. Peralta, Filipino, widowed residing at 4978 Yonge St.North York On. Canada. I'm eligible to work in Canada a Canadian Citizen. I graduated my university degree in Lyceum of the Philippines University taking Bachelor of Science in Business Administration major in Banking and Finance. I took Caregiver Course for elderly and child care. This is my resume below. Lily Peralta 5900 Yonge St. North York On. Canada E-Mail :
[email protected]
Objective • To obtain a full time / part – time job allowing me utilize my skills and knowledge to take care for the elderly and child care. Summary of Qualifications • Honest, trustworthy; • Reliable, dependable • Flexible and punctual • Excellent hard worker; friendly and energetic • Fluent in English, written or oral • Good listener with long patience. Education • Cuenca Elementary School (primary) --... ( Philippines) • Sibuyan Colleges (secondary) (Graduated)--... (Philippines) Lyceum of the Philippines (college) B.S.B.A. Major Banking and Finance --... (Philippines) Caregiver Manpower Link, INC. Training Center, Elderly and Child Care Work Experience: 1. December 2004 - May 2009 Job Title: Caregiver: Employer: Becky Sack, 133 Torresdale Ave. North York Ca.,On. M2R 3T2 Patient is having diabetes, osteoporosis, parkinson's and partially blind. Duties: >To provide personal care, give medication, grocery shopping, >Take to the mall using wheelchair every other day, >Perform routine housekeeping duties such as laundry, washing dishes and making beds. > Assist doctor's appointment, cooking feeding and giving some hand and feet exercises. 2. May 2009 - June 2010 Job Title: Housekeeper: Employer: David Sookram: 2102 Hiway 7 West, Vaughan Ca. On. L4K 1W5 Client was having heart problem. Duties: >My job includes performing housekeeping, cleaning and sanitation duties of the entire house, >Do gardening and plant different vegetables at the back yard and surroundings of the house, . >Maintains house in a clean, hygienic manner ensuring environment is safe and hazard free. 3. June 2010 - August 2012 Job Title: Caregiver: Employer: Andiolina Pacitto: 28-A Mackay Drv. Richmond Hill...... L4C 6P1 Patient has a heart problem, stroke, seizure and early stage of Dementia. Duties: >To provide personal care and other services in a safe and efficient manner; >Assisting with the development and implementation of programs and services at senior's center. >Taking a walk to malls and grocery shopping; >Perform daily routine such as cooking, laundry services, give medication and deep housekeeping. 4. February 2013 - October 2013 Job Title: Cargiver: Employer: Kathleen Hogg: 17 Swiftdale Place, Toronto On. Patient was suffering in a middle stage of Dementia.. Duties: >Accompany to senior's center.. >Grocery shopping, Assisting to doctor's appointment, >Do the laundry, light housekeeping, give medication, cooking and feeding: > Walking around the streets neighborhood every hour. 5. October 2013 - January 2015 Job Title: Caregiver: Employer: Toshiko Hayashi: 31 Doverwood Crt. North York Ontario Ca. M2M 2G6 Patient has a 4th stage of Dementia, diabetic and partially blind. Duties: >Going to the mall to walk as often as possible, >giving medication, assist Doctor's appointment; accompany at Seniors Center; >Perform everyday routine such as light housekeeping, washing dishes, laundry and iron services; >shower or sponge bath, cooking, do the grocery shopping, 6. April 2015 – September 2015 Job Title: House Cleaning: Duties: On call different places.. clean houses, condos, apartments, offices and buildings. >Performing housekeeping, cleaning and sanitation duties of the entire house and the back yard of the property. >.maintains house in a clean, hygienic manner ensuring environment is safe and hazard free. >Operates equipment including vacuums, floor polishers, buffers, etc. dusting, organizing things and equipment. >Garbage disposal 7. November 2015 to June 30 2020 Job Title: Adviser Consultant with Down Syndrome Disabilities Employer: Mary Pat Armstrong 27 Roslin Ave. Toronto On. M4N 1Y8 Duties: To Train how to become independent with their daily livings. How to prepare their daily foods. Teach them to fix their personal belongings and clean their rooms and washrooms. Assist in going to bank for their daily allowance. Assist with Doctor's appointments. Teach how to follow house rules & regulations. References available upon request: Mary Pat Armstrong Contact: 416-606-... Julie Hogg Contact: 416-819-... Emilio Paciitto Contact: 416-505-... I would greatly appreciate to hear a call from you.. You could easily reach me thru my cell number 236-863-... Lily Peralta -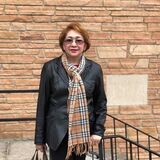 Services
Responsibilities include:
Non-sterile simple dressings
Training
The minimum education level I have is:
Job Details
Additional info:
Comfortable with family pets
Recommendations
Mary pat Armstrong
Lily tried her best, but I think lacked some of the skills for the job(caregiving for 3 young women who have intellectual disabilities). When things got tricky, which happens in any job, I had to be very hands on, guiding her. Her judgment is not always good. She was very caring with the girls, and established a nice bond with them. They really liked her cooking.
Share This Profile
My Other Profiles
Find Elder Care in Toronto, Ontario